USED - Deck Ethic DTC Erawan V2 Iridium
DESCRIPTION
Occasion:
- Défauts: Aucuns, juste démonté d'une complète.

- Longueur: 50cm, 119€ -> 89€.
The Ethic Erawan V2 deck arrives 6 years after the V1, that is to say the exemplary reliability of this model!
Now available in 2 sizes, a shorter length than before and a longer one to suit the greatest number and it also gains in width.
It is now compatible with 120mm wheels (V2 switch 110 or 120mm brake), it is 14% stronger on the extrusion and a better weight / size ratio of 5%.
This deck is set to last for a very long time too, it is proof of the improvement of a perfection.
Read more
SPECIFICATIONS
Weight (g)

1275

Deck length

19.7 in

Deck Width

4.7 in

Angle

82.5°

Griptape Included

Yes

12 STD Compatible

No

Deck End Type

Regular

Wheel Diameter

120 mm

Wheel Width

24 mm
Read more
INFO +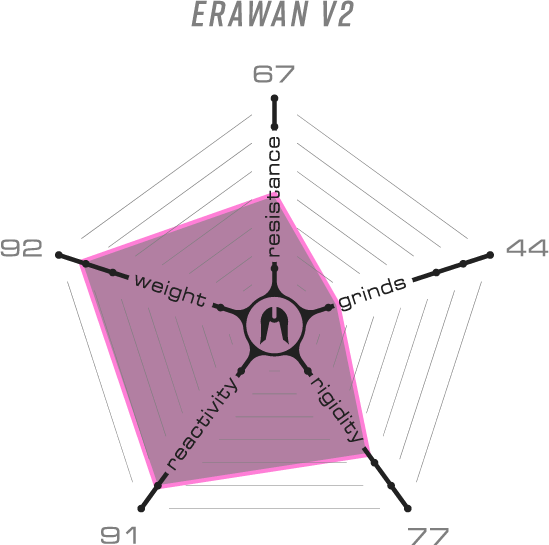 500mm: 1275g / 540mm: 1345g
Compatible: Axle decks Erawan V1, Brakes Nylon V2 8 STD Only.
Weights: 500mm: 2.81lbs / 540mm: 2.96lbs.