Ethic: Illustrations notation des pièces + promotions
We start with an update of almost all the new Ethic sheets (Decks, handlebars and forks), in the "Info +" we have added illustrations. To show or compare several characteristics of the parts, such as the weight strength ratio for example.

Below all the illustrations grouped together: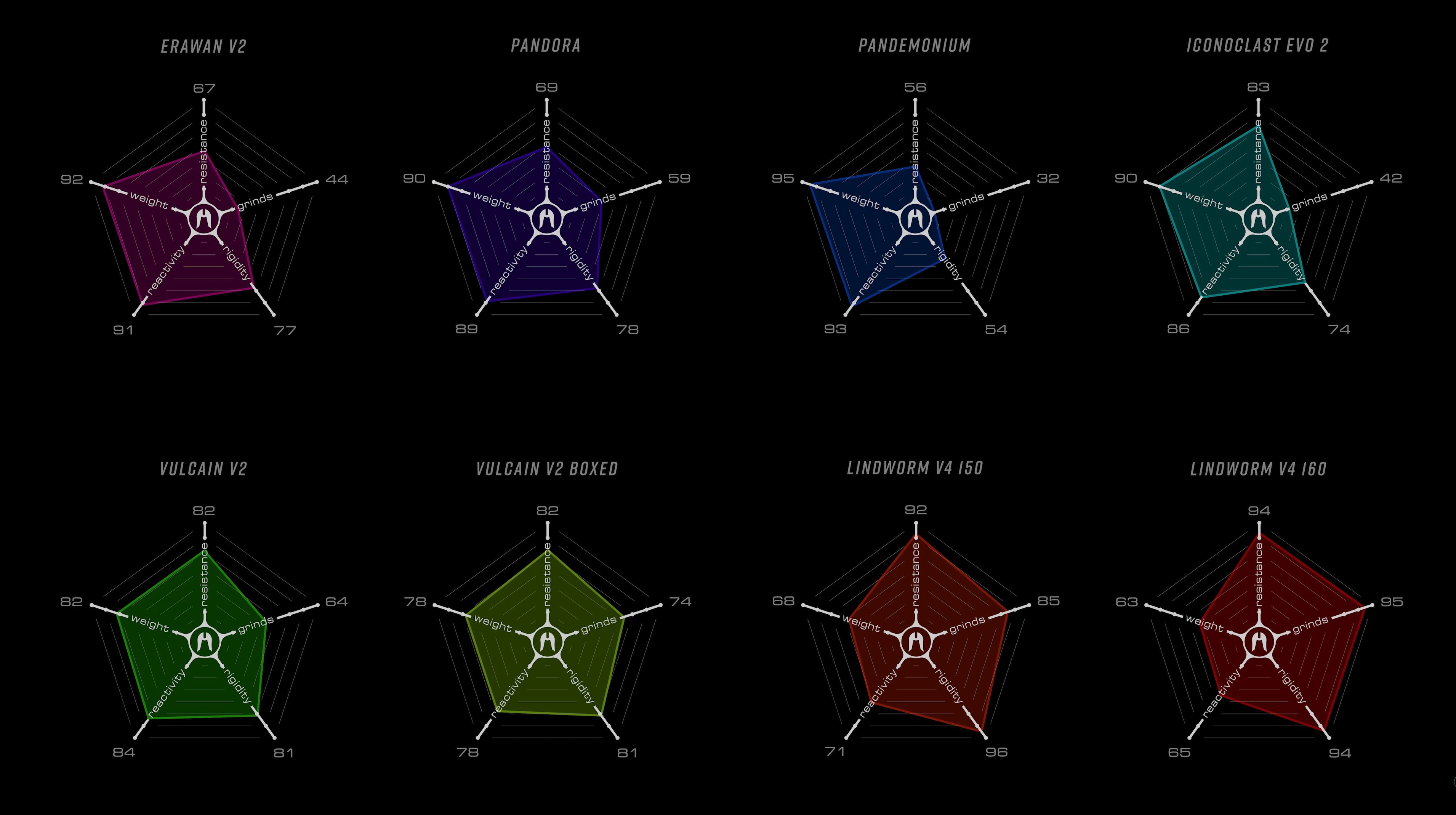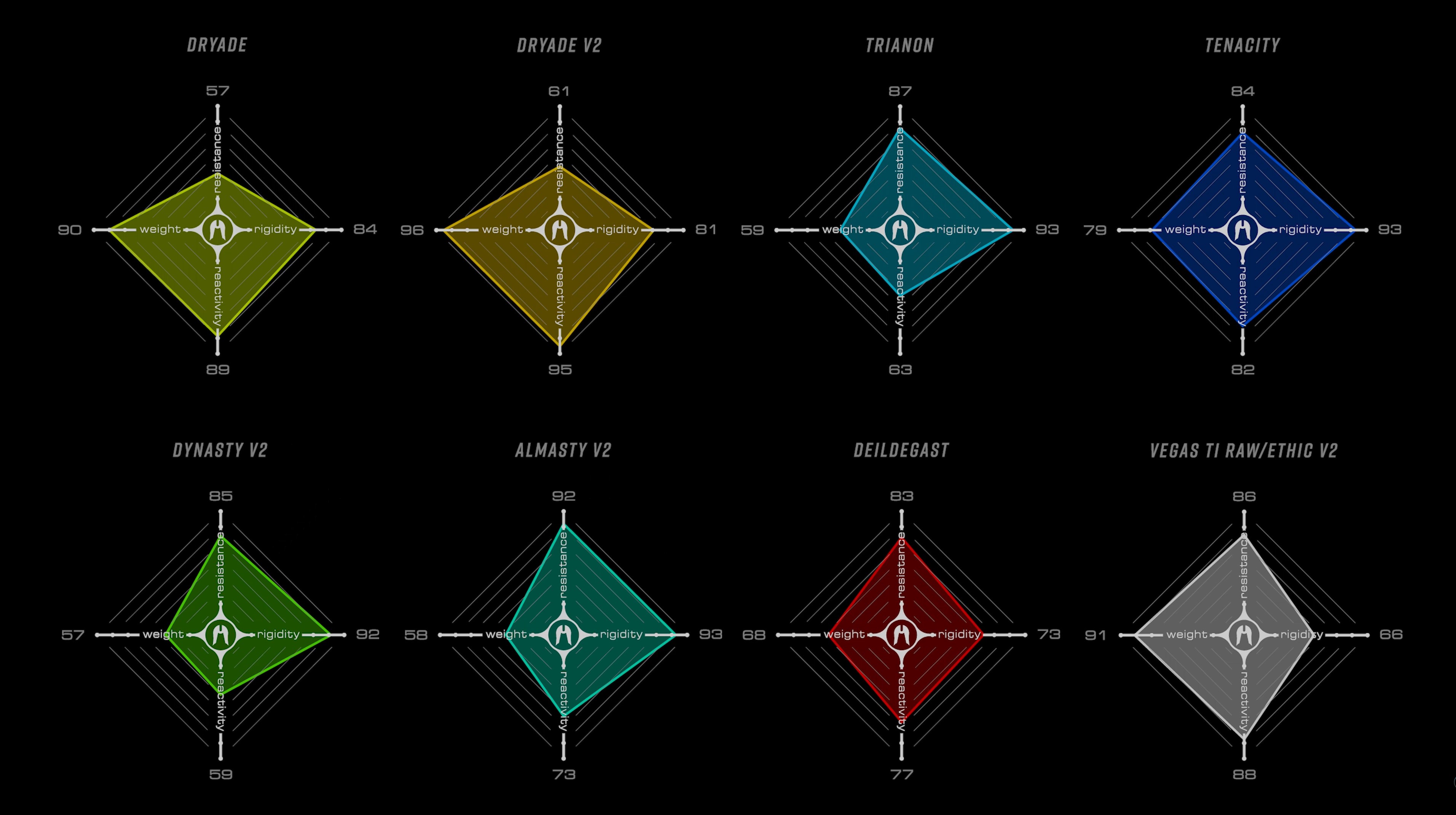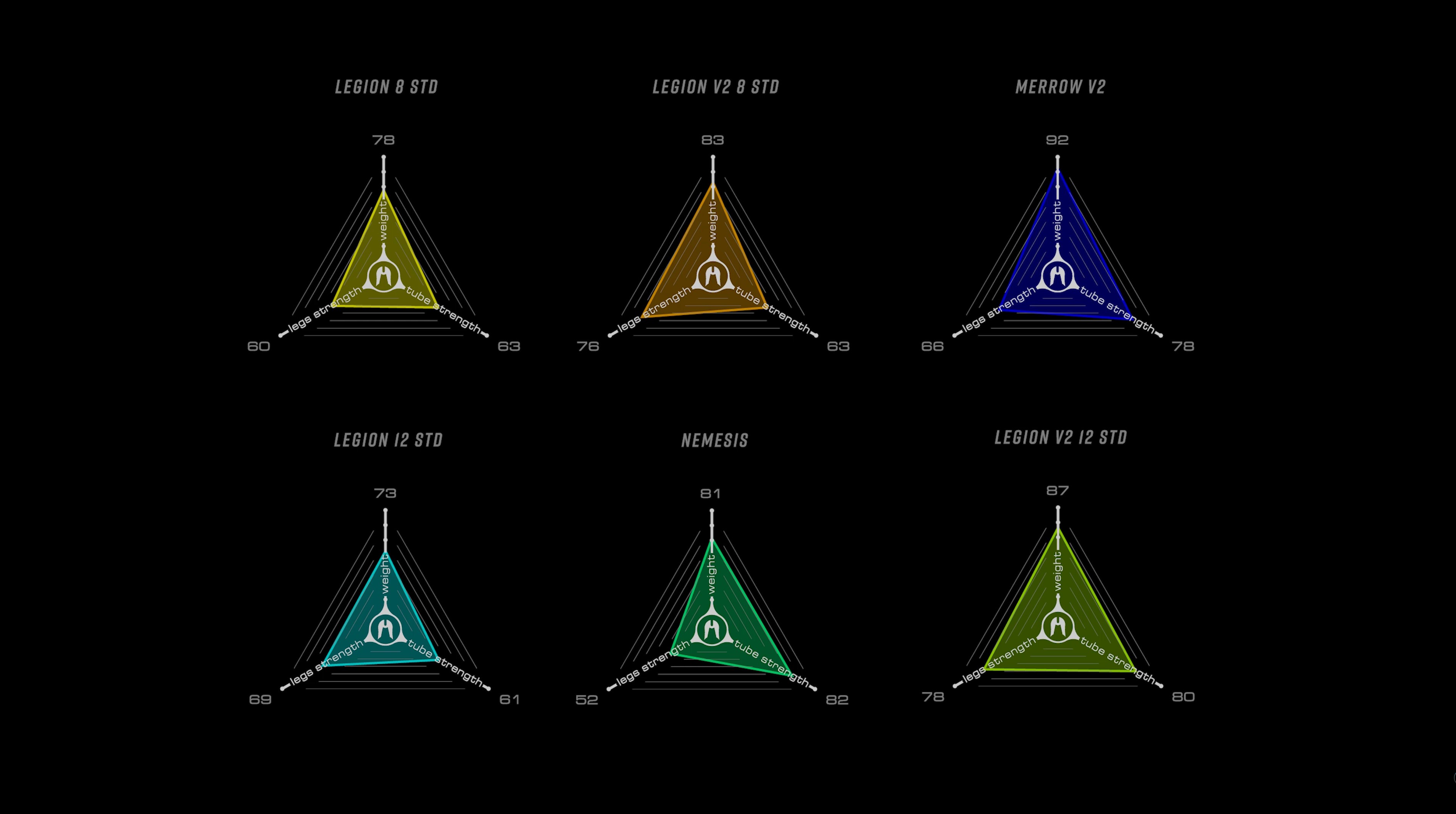 But that's not all, our national kk has prepared 4 videos for us to explain this notation system, the new coins as a whole, then a chapter by type of coin with lots of useful information such as the creation process, how choose your parts, tips etc..
Here are the links of the 4 videos:
Vidéo explicative du processus de création et le système des notes.
--------------------------
Vidéo d'explication du développement de la bar Dryade v2 mais aussi des astuces sur les fentes / colliers de serrage.
--------------------------
Vidéo explicative du développement des fourches Legion v2 8 et 12std, mais aussi la fin du ICS + différence des fourches SCS et HIC.
--------------------------
Vidéo explicative du développement des 4 nouveaux decks: Erawan V2, Pandora, Vulcain V2 et Lindworm V4.
----------------------------------------------

We finally finish this newsletter with promotions on the old Ethic models.
We had already lowered the basic prices, but to this we are now adding additional reductions while stocks last, so take advantage of them because these are great offers on products of course from the old generation, but very qualitative when same!

Tout ca est visible dans la page des:

promotions

.

Deck Erawan v1 :

-10€


Deck Iconoclast evo1 :

-10€


Deck Lindworm v3 :

-20€


Deck Lindworm v3 boxed :

-10€


Deck Vulcain v1 :

-20€


Deck Iconoclast evo2 :

-20€



Guidon Dryade v1 :

-5€



Fourche Nemesis :

-10€



Trottinette Vulcain :

-20€


Pack 12std hic :

-20€